Welcome to a new era in natural purity.
OUR ORGANIC HEMP EXTRACT IS GROWN AND CRAFTED RIGHT HERE IN UPSTATE NEW YORK.
Upstate Aura is by far, the best CBD I've ever had. And being in the health and wellness space, I've tried many! I use the 1200mg for sleep consistently and have never gotten better rest. The founder, Jacki's, dedication to purity and offering the cleanest and healthiest products, (and most sustainable and effective extraction methods) are unmatched. If you're looking for more relaxation in your life, Upstate Aura is hands down the best option out there.

Cole Spike
This CBD has been a daily part of my & Lacey's life since Jacki (the chic & baddie founder) sent it to us to try out. It's kept us calm so we can carry on, allowed me to get better sleep & helped with post Bootcamp aches from picking up heavy things & putting them down. I use 300mg during the day & 1200mg at night. I 10/10 recommend & stand behind this product.

Jess Lizama
On a whim, I tried the Full Spectrum Extra Strength Cream on my elbow tendonitis and literally after one use, I felt noticeable improvement. This after many months of pain and no luck with any other type of treatment. Pretty impressed to be honest! I've kept using it whenever the pain flares up again and it's continued to be effective. Thanks!

Jenna Gatto
I wasn't sure about CBD at first, but friends kept sharing how great Upstate Aura's gummies were for them. I'm so happy I listened to my friends! Just one dose of the oil gave me the best night of sleep in years. My father uses the extra strength cream regularly for a pinched nerve and it's the only relief he's able to find. We're big fans of Upstate Aura and their fantastic products.

Tina Silverman
I had what I believe was a pinched nerve with pain radiating throughout my neck and back. Over the counter meds weren't helping. Upstate Aura CBD cream helped immensely. Seriously. Game changer. Purchasing for my parents asap.

Dawn Pineault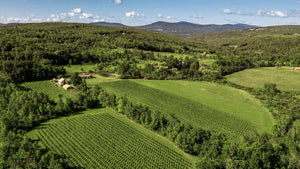 ABOUT THE FARMS
Tucked beside the foothills of the Catskill mountains is a USDA Certified Organic Farm where all our current hemp was grown


Learn More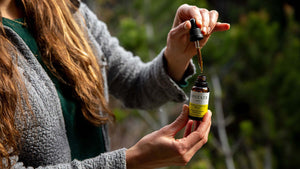 ABOUT ORGANIC HEMP EXTRACT
Organic Hemp Extracts work because our bodies naturally know how to use them. Our products work in harmony with the body's endocannabinoid system.
Learn More